We have different body types that we should consider while choosing the perfect dress. Whether it's a prom, wedding or
chiffon bridesmaid dresses
. Here are some of the tips I've learned from different resources that might help you choose the perfect dress for your body type.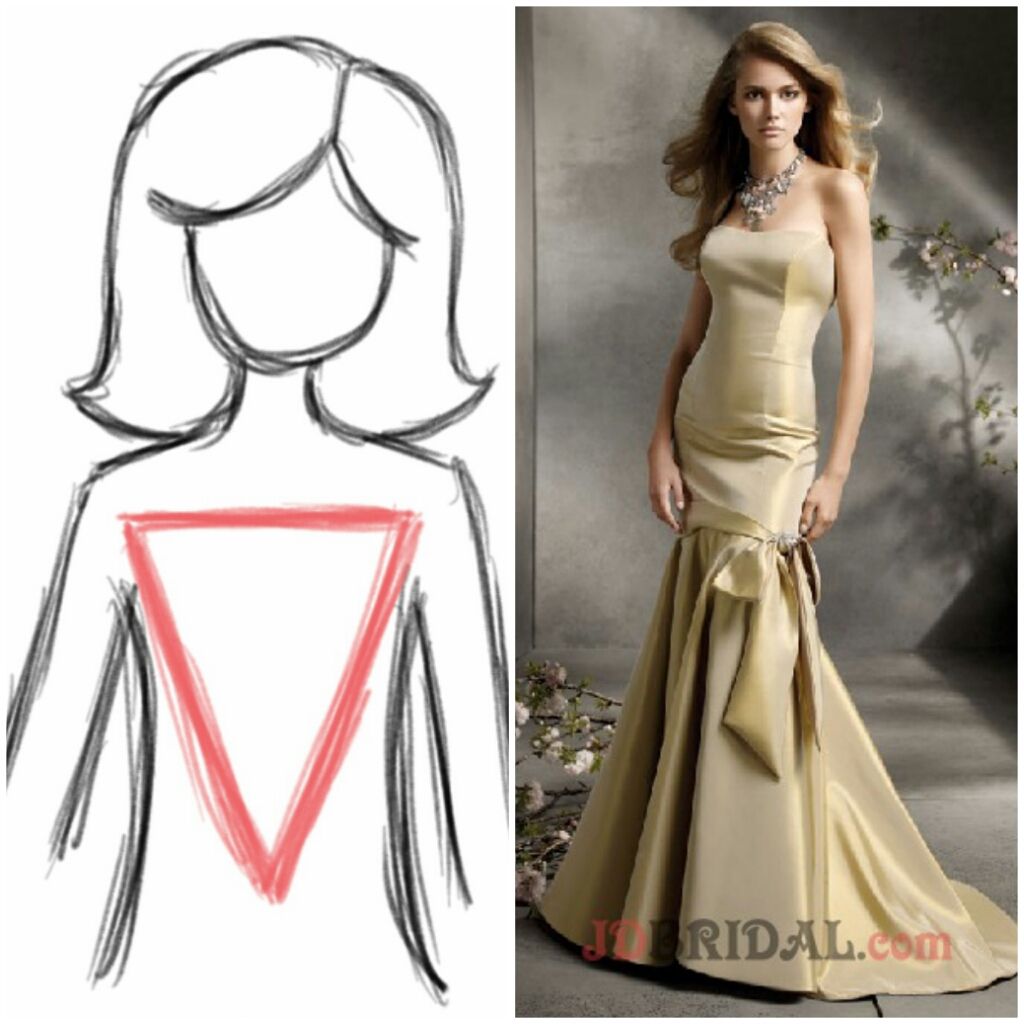 Inverted Triangle
Those who have broad shoulders should wear mermaid shaped dresses. These kind of dresses are narrow through the waist and then flare out at the bottom.
These type of dresses evens out your proportions. It will make your shoulders look proportion with the rest of your body. It will also provide an illusion of an hourglass figure.
Pear
Most of your weight are on your waist, this means we should let the upper portion of your body look more flattering.
A-line dresses skims the bottom portion of your body. This will define your waistline definition and will hide your thighs and butt.
Hourglass
A body with equal hip and shoulder width and narrow waist are called hourglass shaped.
Hourglass shape can almost wear anything and will still look good. They can wear mermaid and ball gown type of dresses which will show off your gorgeous curves.
Apple
Girls that are rounder around the middle and has slimmer legs are called apple shaped.
Ball gowns and a-line dresses are perfect for you. This will help slenderize the look of your figure And will give more definition on your waist.
Square
Empire cut dresses look fantastic on square shaped bodies. It will add definition to your silhouette and will make an illusion of an hourglass body.
That's all for todays post ladies. I hope this post helped a lot of you. Thank you so much for reading.
Shoutout to
JDbridal
for sponsoring this post. If you're looking for
cheap bridesmaid dresses
, you should check out their site. They have tons of collections to choose from.