Sorry, I haven't been blogging for almost 2 weeks now. We're still waiting for our DSL subscription from PLDT. It's been a month since we applied for it. We tried to follow up but they said the wifi and router devices are still out of stock. They even suggested we could find another company if we can't wait. WOW. Who does that?
1. krispy kreme doughnuts 2. combos 3. toasted bread and hot choco 4. pocky sticks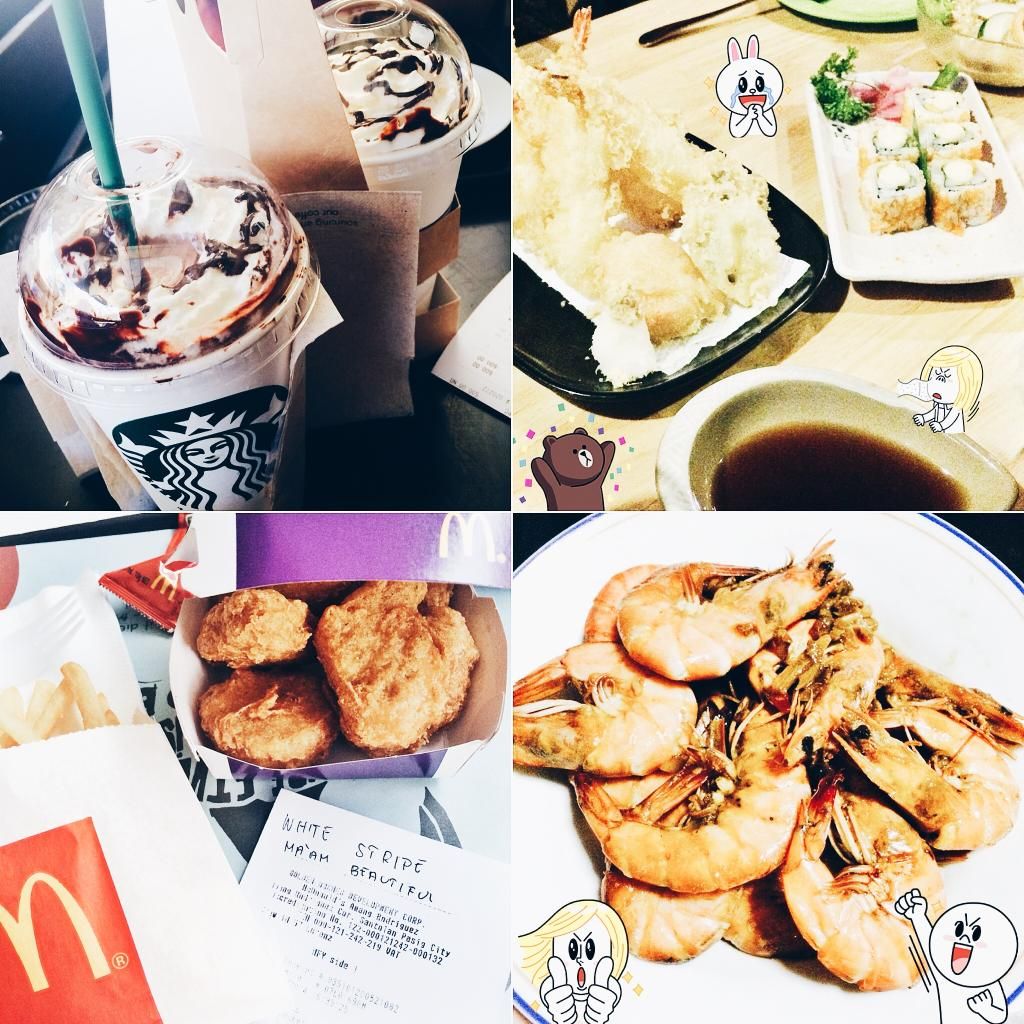 5. frappe 6. california maki and tempura 7. mcdonalds chicken nuggets and fries 8. shrimp
SUMMONERS WAR
Since I can't blog properly, I though of downloading a game on my phone to pass the time. It's called Summoners War. I wasn't really expecting that I'll get addicted to it. But hell yeah, I can play it all day. You should download it too. Thank God I have 3g.
Alright, I'll sure to update you guys when everything is settled now. Thank you for reading! Until next post! :)