Hi~! Last month I started revamping my room as I have shared to you on my previous posts. By the way, if you're interested to see my room before the revamp, you can read my "
BEDROOM REVAMP: BEFORE
" and the building process of my furniture in "
BEDROOM REVAMP: BUILDING
". At first, I only planned to paint my furniture in white to make my room look a lot cleaner / neater, then buy some room decorations for accents but eventually I asked my dad to paint my walls white as well. haha.
This door was originally white but due to sunlight and dirt exposure the paint turned into creamy-ish shade, so my dad decided to repaint it as well.
The first layer of white door-like type of wood that you can see behind my mirror is actually a door from a cabinet. It has a oval shape mirror but I decided to buy a bigger square type mirror and place it over the oval one. I think it look so much nicer and perfect for mirror selfies! Yay!
It was originally in dark brown color, but he painted it in white as well. He made nail polish rack last year when I was still addicted in collecting nail polishes.
BED
This bed of mine has 4 corners that are originally in brown / wood color. And the body was black. So he painted it in white also but this time just the ones that you can see outside to save some paint. I really wanted a bed with a headboard but those kind of bed are too expensive and would not fit in my small room. This works fine. I just need to find some fairy lights. I would attempt to made a DIY headboard when I get bored with this one.
He also repainted my favorite bedside table. I usually take my blog photos from this table. This is my favorite spot in my room. I keep most of my accessories and makeup in here. If you want me to make a makeup collection post, just let me know. *wink* I'm not really sure where to find bedroom furniture that are similar to my custom ones. Any ideas?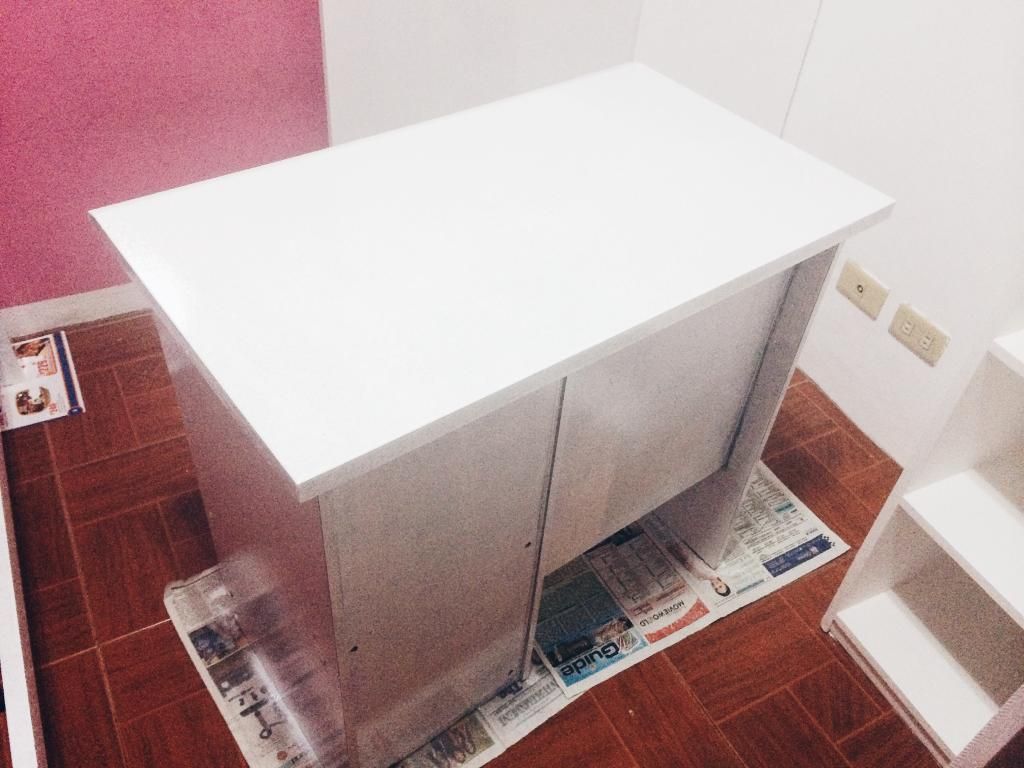 DESK
This is my desk where I blog. Again, it was originally dark brown and repainted it white to match my other furniture. I'm planning to buy a clear glass to cover the top of my desk so it will be so much easier to clean.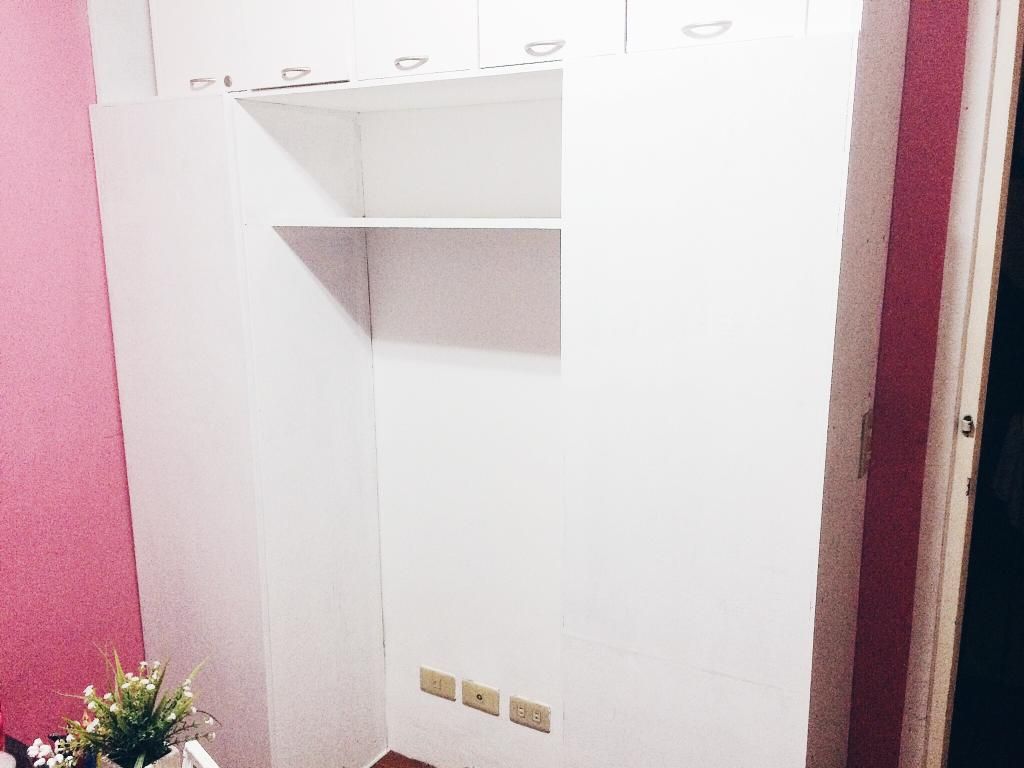 CABINETS
A cleaner look of my semi-finished cabinets. I need to buy handles for the doors. The 2 door cabinet is 2" taller than me. I'm 5"6 so that's approximately 5"8 then additional 2ft. for the top cabinet.
COMPLETE LOOK
Yay! Sorry for the quality of the first 5 photos. I took those during night time when my dad was finished working on it. This last photo was taken during the day so it look so much nicer than the others. This was very close to how it look in real life. I love it so much! I actually arranged everything now and I'm super excited to show it to you guys!