Hello~! Here's the continuation of my bedroom revamp process. If you want to see how my room looked like before, you may read the first series of this post here:"
BEDROOM REVAMP: BEFORE
". I drew a detailed design of my cabinet last July and handed it over to my dad for quotation. I'll let you know how much everything costs on my following posts. So, my dad started drawing the layout on my wall just to make sure everything will be on the right place.

He added the panels one by one beside my door. As you can see, my room is very small. So having a custom made cabinet will be the best option to maximize the space.

My light switch will be covered by the cabinet so he moved it to the side like what you see on the picture. It will be so much easier to turn the lights on or off! He really did a good job on this.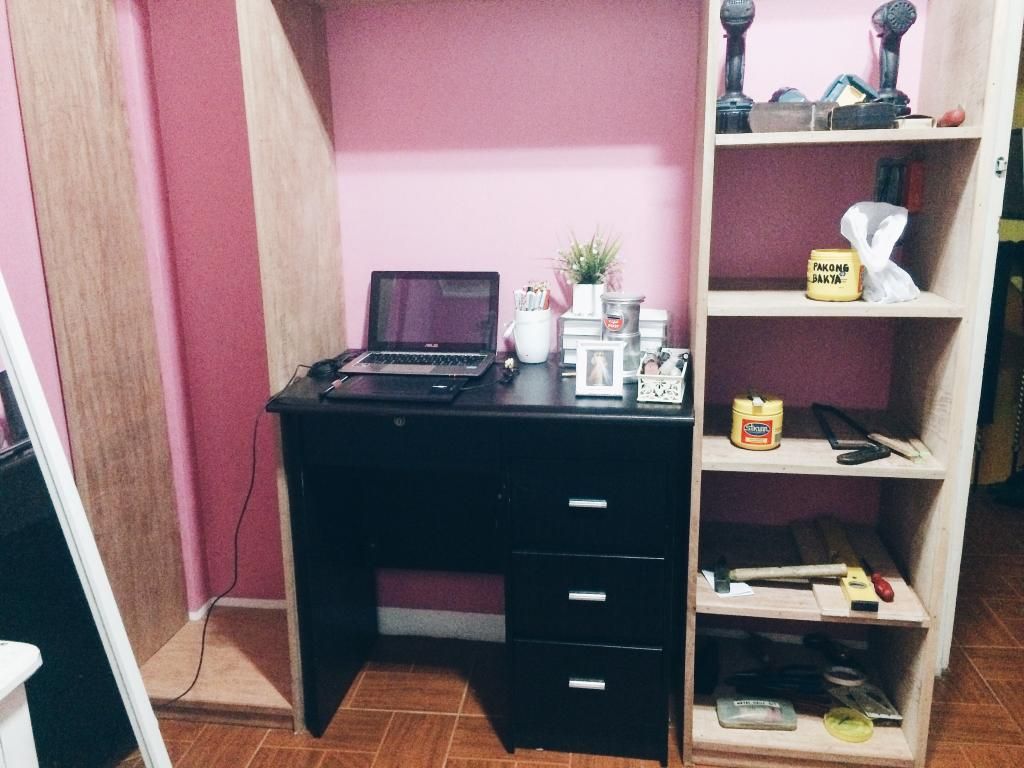 Then he placed my table and it fits perfectly! The cabinet on the left is for my tops and dresses. The shelves is for my pajamas, shorts and other folded clothing. Yay!!! I'm super excited to show you the final look of my room.