I got a package from
Sampleroom
last week and wasn't really expecting to receive a set of goodies from their newest partner; Burt's Bees. Also, the packaging of Sampleroom was changed. Their old packaging was just a plain brown paper bag with pink stickers. But now they revamped it to something very feminine!
I bet you noticed, the design was based on a painting. Well, you're absolutely right. It was hand painted by
Arlene Sy
. I actually followed her instantly on Instagram after knowing that it was her artwork. I like pretty stuff as you can tell based on this blog.
So this is how it looks when when I opened the package. At first I thought I was going to receive 3 products as it was the standard quantity for Sampleroom. But this time I got 5 different Burt's Bees products.
Oh, by the way before I forget, they all share the same scent. It smells like vanilla and honey combined. The first thing I got is this
Burt's Bees Coconut Foot Creme
with Vitamin E. One coat of this thick formula will help smoothen the craggiest skin. I apply this all over my feet and cover it with socks before going to sleep. Then wake up feeling like my soles are soaked in warm water overnight. It's so soft!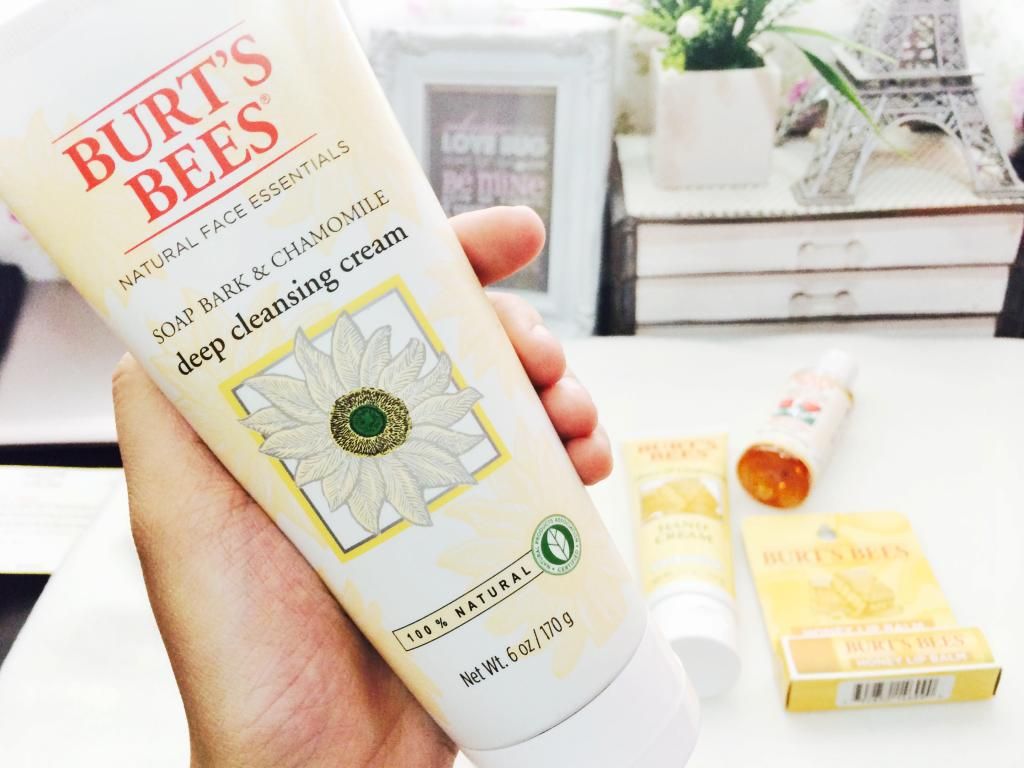 Next in my goody bag is this
Burt's Bees Natural Face Essentials Deep Cleansing Cream
. I use this product every single day! It leaves a nice, tingly feeling and doesn't irritate my skin. One thing that I didn't like about this product is the consistency. Without the packaging label, I wouldn't know it's a facial wash. Because it really feels like a cream. Doesn't really produce enough bubbles like other facial wash.
This next product is called
Burt's Bees Honey & Grape-seed Hand Cream
. I have fairly dry hands because I work in skin care field where I'm required to wash my hands and use alcohol hand sanitizer very, very often when testing out products. I really love this product. I have very dry, cracked cuticles and this is the only thing that helps moisturize it.
I absolutely love this
Burt's Bees Fabulously Fresh body wash
, I would say it is my all time favorite! The smell is just amazing and so refreshing. I also love the way it makes my skin feel, so soft. This wash is very mild and the texture is very nice. It never dried out my skin.
This is by far the best lip treatment there is! I put this
Burt's Bees Honey lip balm
on before I go to bed and my lips are still hydrated in the morning. It's also not too shiny which is really awesome!
So what are you waiting for? Get your Burt's Bees at Sampleroom today! Visit
www.sampleroom.ph
.