I think this is the first time I gonna review food. So I got a package from
@imadeyummies
through instagram and the package came 1-2 days after our conversation. The cookies were packed in a nice gold colored box. Perfect for gifts and such.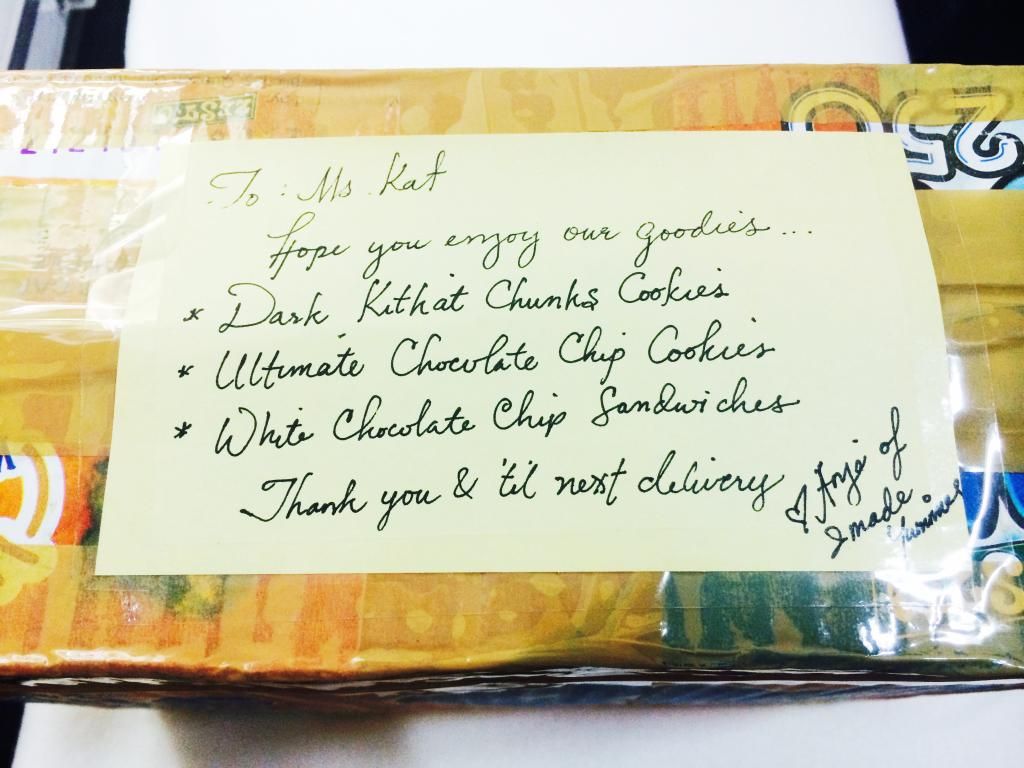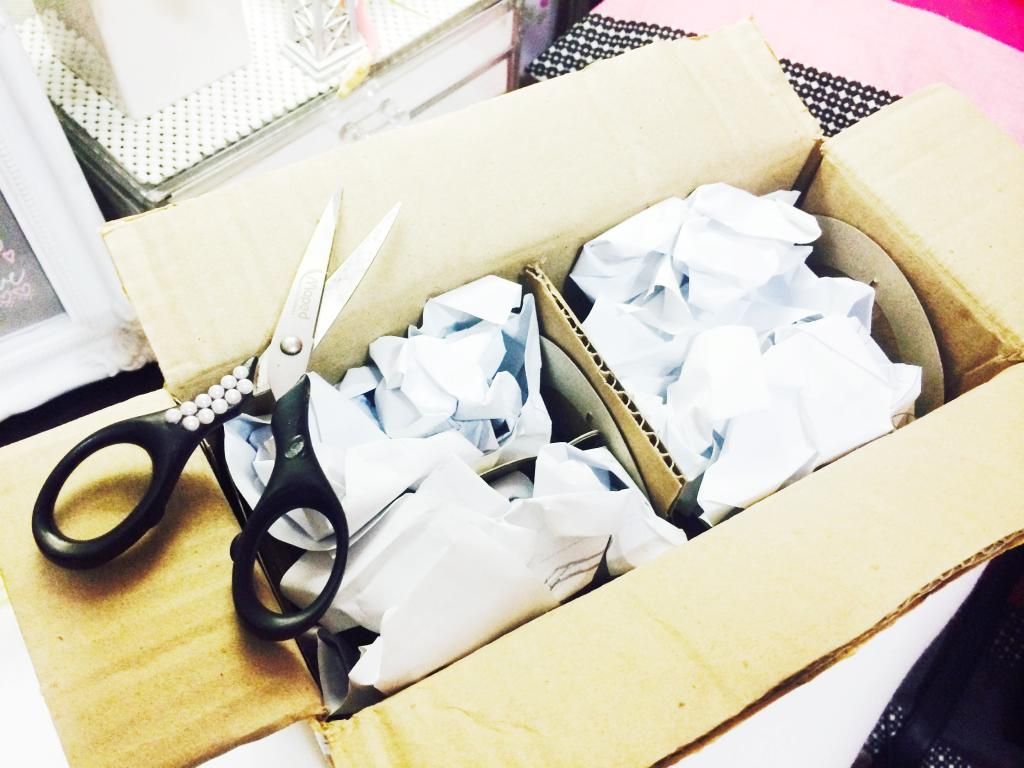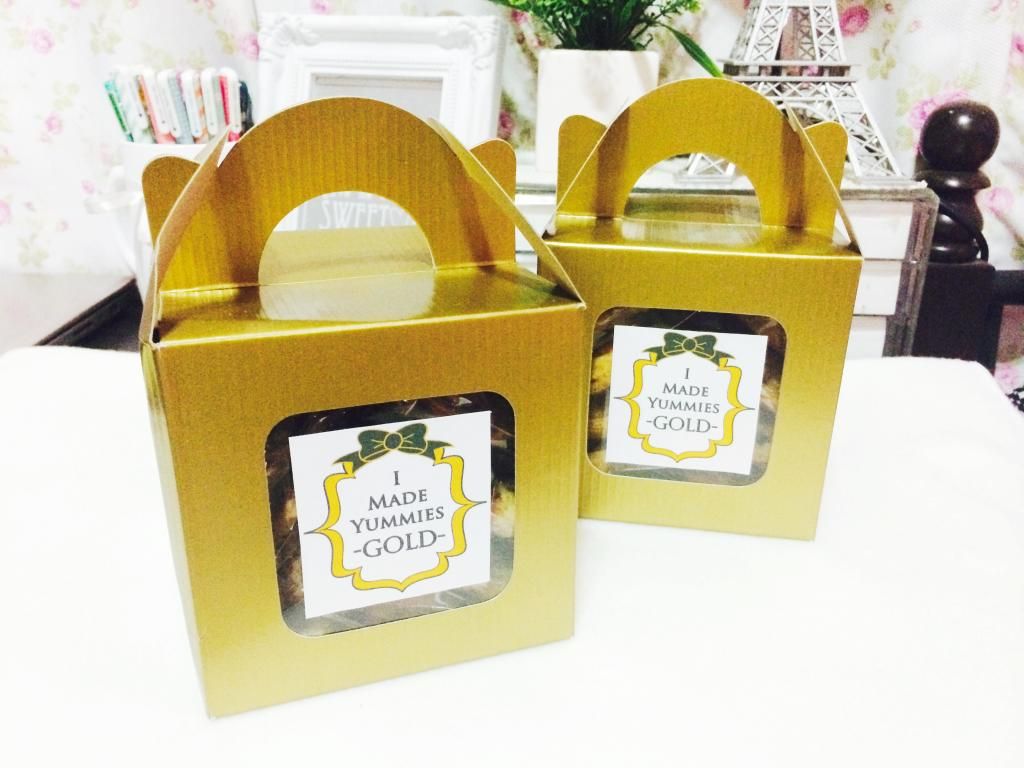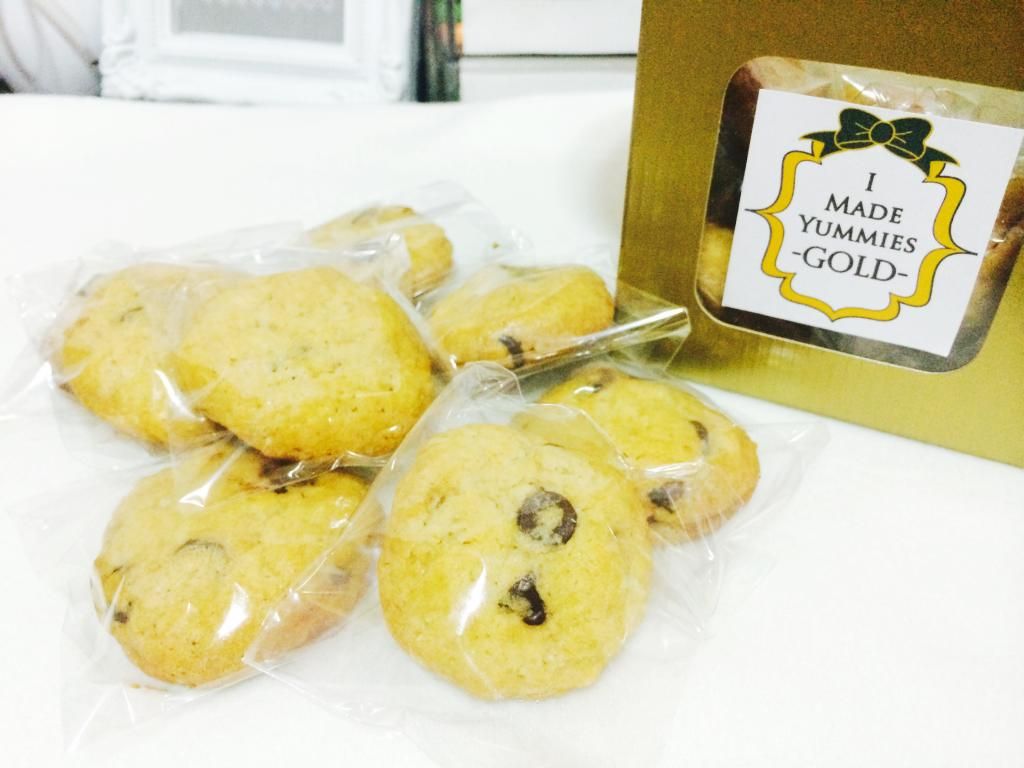 I got 3 kinds of cookies from the shop.
Dark Kitkat Chunks Cookies
,
Ultimate Chocolate Chip Cookies
,
White Chocolate Chip Sandwiches
. The perfect cookies! Not too sweet (noticed a slight bitter taste on the chocolates, but it's totally tolerable), crisp around the edges and soft and chewy in the middle. Good with icing or plain. The photos even looks delicious, right? Do I need to elaborate it even more? I'm not really good at reviewing food so please bear with me. haha. I'll be more descriptive on my following food posts, I promise. >_<
If you're interested, visit @imadeyummies on instagram. That's all for today! Ciao~!