I've been sketching a lot lately. *You'll notice it on my instagram account* To tell you the truth, I am no way comparable to other artists, as they were really good in drawing and such. I'm only a self-taught artist and trying my best to achieve a good artwork. Anyway, I bought some stuff to feed my craving for
art supplies
.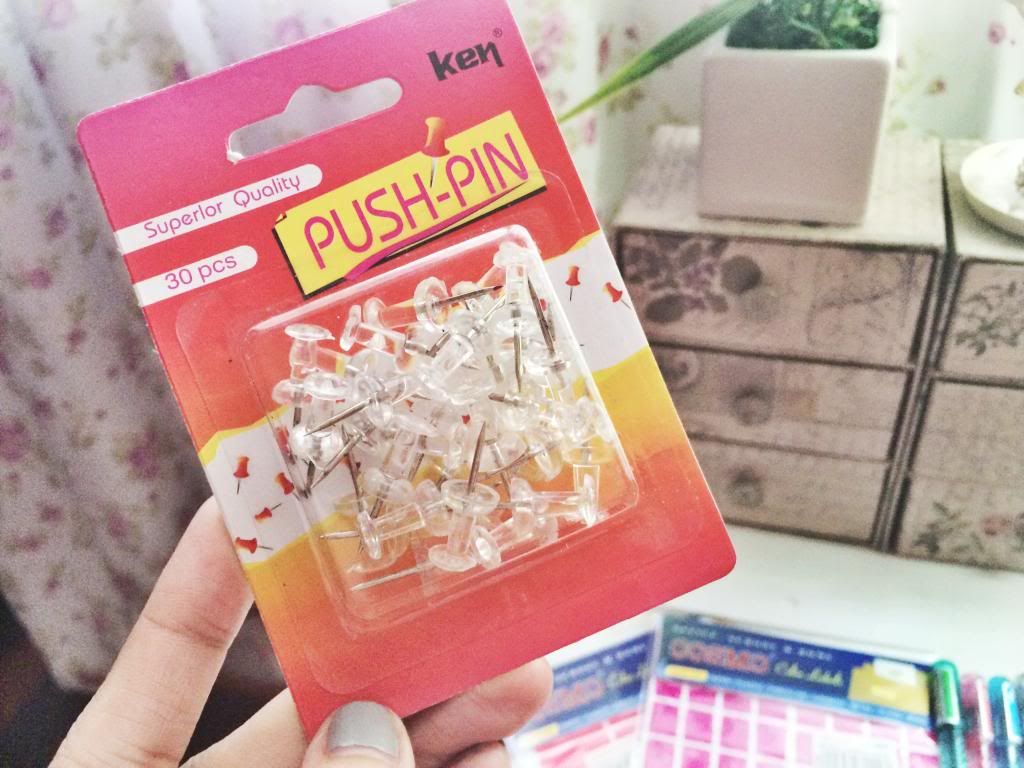 I'm not even sure why I got this one. I was looking for a white one but only found this
clear push pins
. I'm planning to replace my colored once that I have used in my DIY bracelet organizer.
Also got this label stickers, just because they were so cheap. Only P25 for like 5 sheets of this pink colored
sticker labels
. I got 2 of them. One in peachy pink shade and the other one in magenta.
2
highlighters
. One in yellow and one in pink. I'm not sure where to use these yet. But these are the only highlighters I got in my art supplies collection.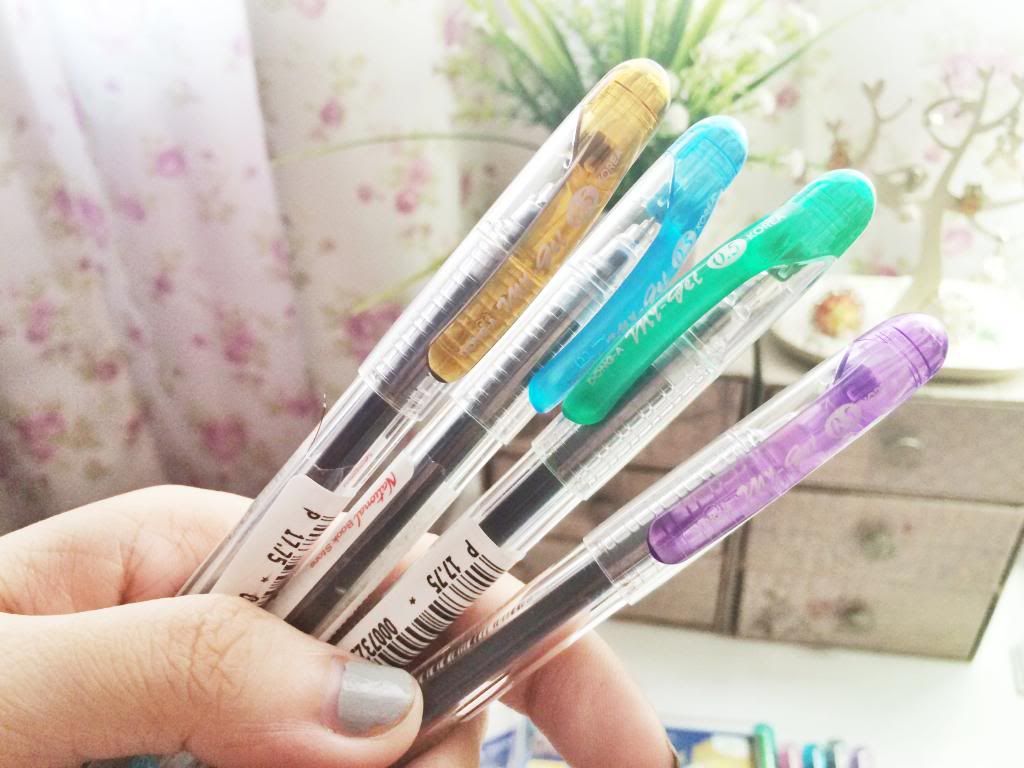 Here are my favorite
MyGel pens
. I use these a lot. I actually buy them often. I use them in my planner, notes and even when drawing. I like to use the green on at work, purple for my notes and brown for my Starbucks planner.
This was a total fail purchase. I saw these
muji-like gel pens
at the counter while waiting in line. I thought they were cute. But it wasn't really good. It blots a lot and the point was too thin. :<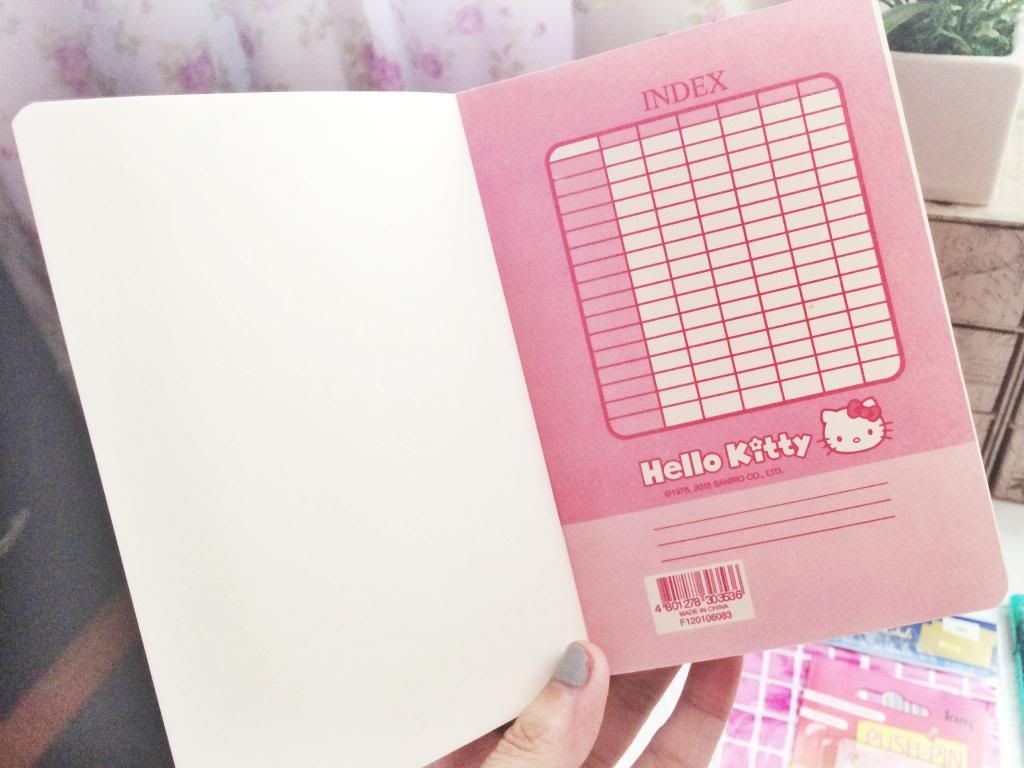 Hello Kitty notebook
that I use for my lists. Like for grocery shopping, blogging ideas and other things. I like the logo below every page. Super cute! I bring this everyday at work. It's always in my bag in case I have something I need t write down.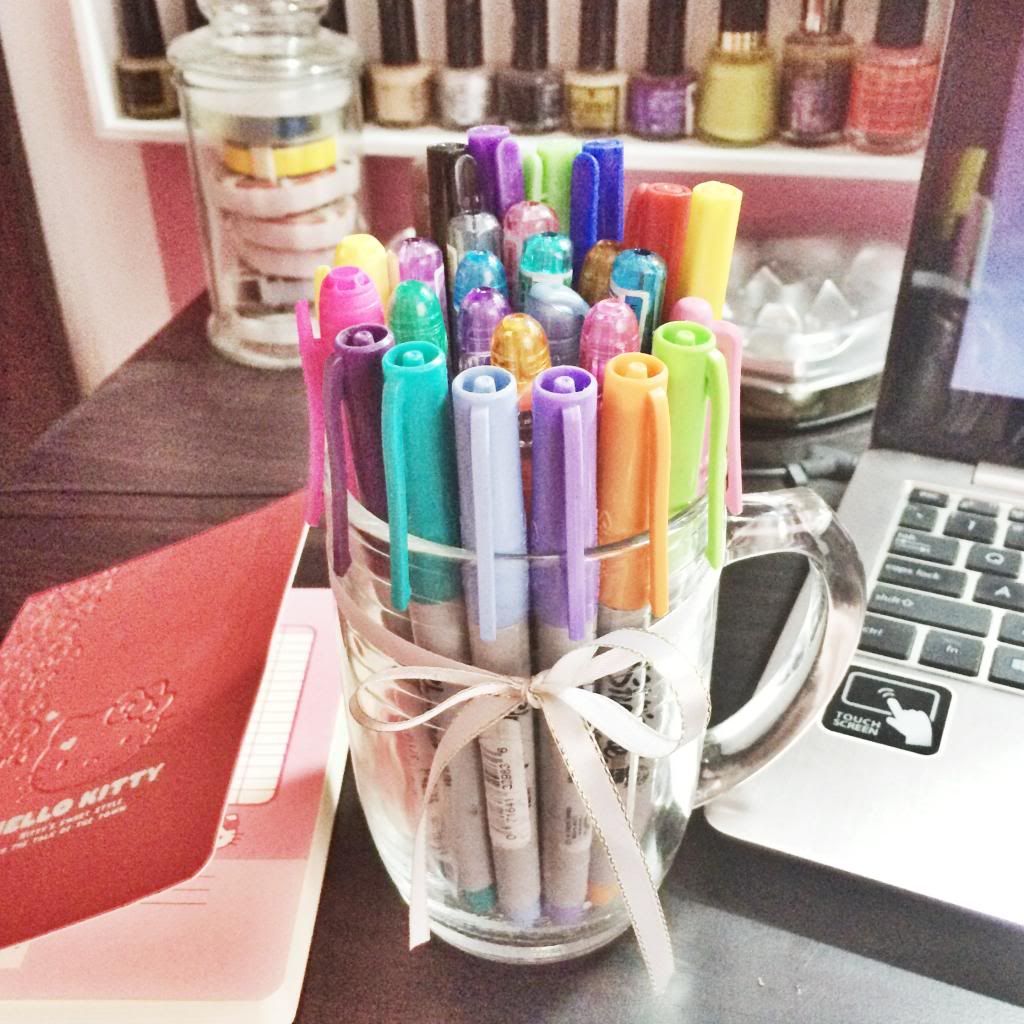 Here are my current sharpie collection. Not even using them. I just have this addiction of looking at them and not even feeling satisfied unless I buy another set of sharpie or pens. LOL.
Here are my most recent purchase. I got 1 packs of
sticky notes
. One in 3x4 and one in 3x2. Also got a touch pen. I can use it as a regular pen and a touch pen for my phone or tablet. The other things are for my friend. I got it as a gift with other things.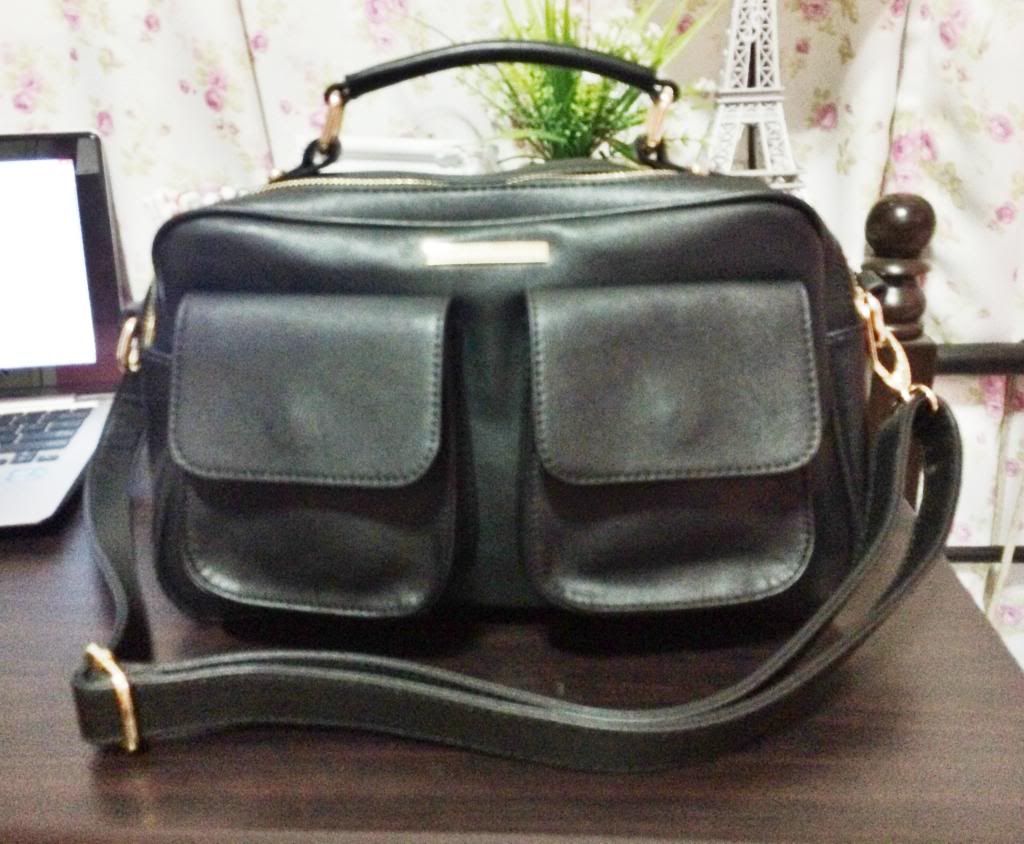 Also wanted to show you my new bag. I got it on sale from
Marithe + Francois Girbaud
for only P1,500. It was originally worth P2,950. Yay! That's all for today's post! Thank you so much for reading.