Hi~!!! I got a package from
SHOPTHISEASY
and the timing was really good. I got it before my birthday. In which I celebrated last May 13.ヽ(*≧ω≦)ノ
Me and my boyfriend planned for a simple dinner out with my parents and this is what I wore. Everything was so light and comfy. Perfect for shopping!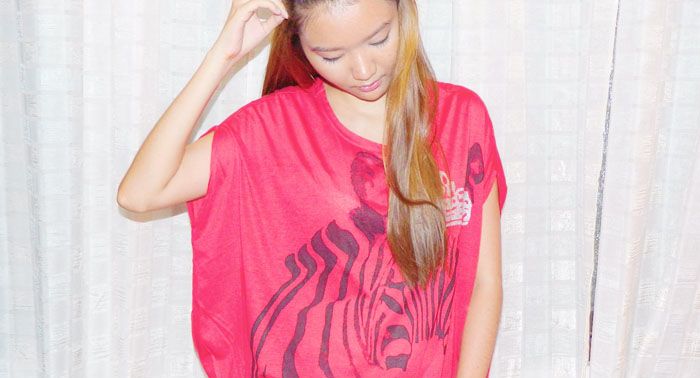 This is how the package looked like when I opened it. I got a loose red top and a pair of earrings.
The earrings are the perfect pair to wear with the top. It adds a hint of the edgy look to my very casual outfit. d=(´▽`)=b
I thought the earrings are small when I saw it on the website, so it was really a surprise when I saw the actual product. It's a bit huge for my taste and a bit heavy. Mainly because I'm not used to wearing these kind of earrings. But overall, I like it very much.
Oh BTW, let me tell you something about the shop. I did a little research for you. (゜▽゜;) These are taken from their website:
From the name itself,
ShopThisEasy.com
aims to make shopping fun and convenient from the comfort of your office or home. This is your one-stop online shop committed in offering top-of-the-line fashion merchandise with distinct combination of style and function for multiple lifestyles. Best of all, our items are crafted by emerging and innovative brands, both local and international.
The shirt looks like a big red blob if laid flat on the floor. But it actually looks so pretty when worn as what you've seen on the first photo. ( ´∀`)
Here's a quick FOTD. Natural and fresh looking makeup is what I'm into lately. (´∇ノ`*)ノ I focus more on the eyes.
Now, let's talk about how my day started.... My boyfriend actually surprised me with a Black Forest cake, a huge box of gift and LITERALLY showered me with white petals when I was asleep. Those petals almost made me caught him. How?~
Around 5 in the morning, when I was still asleep, bf and my cousin prepared everything. They scattered white petals on the floor, even on my bed. The semi-damp/wet petals actually hit my legs and I woke up angry while shouting "Pa, bakit basa dito?!" (Pa, why is it wet here? - lol. lame translation) Then I saw someone going out of my room. Almost like running. My father replied and said "Sige, tulog ka lang." (Just go back to sleep.) I didn't even got scared as he said it was okay plus I was so sleepy and went back to my dreamland. LOL. (-ェ-)。o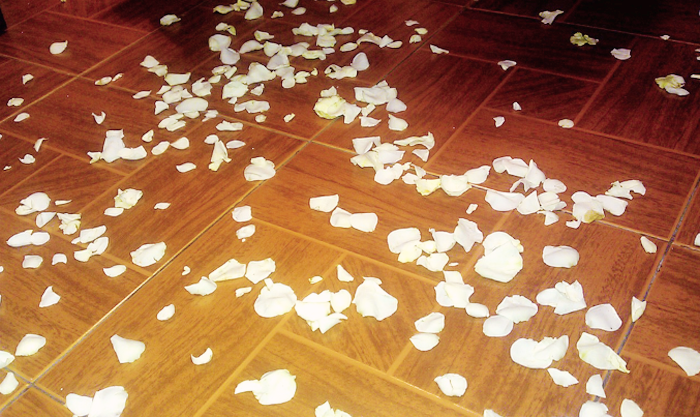 Then after a couple of minutes, my bf and cousin went in while singing HAPPY BIRTHDAY. Carrying the cake and gifts. I really have no idea he would prepare something for my birthday. I was really surprised and thankful. \(*T▽T*)/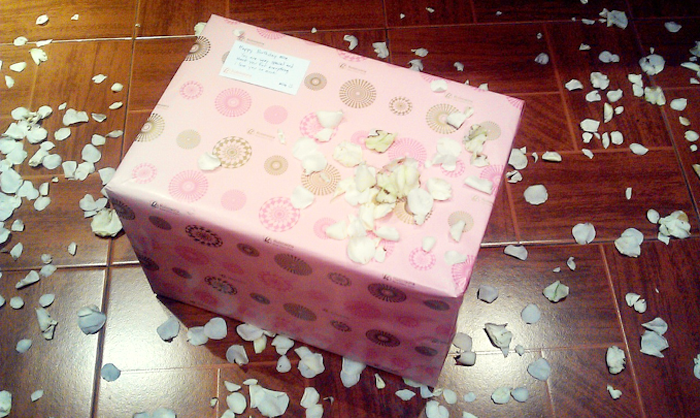 It was one of my best birthdays ever. \(T∇T)/ He got me the Eiffel tower lamp that I was eying for months. It's a bit expensive for a regular lamp so I didn't bought it. I was really surprised he went back a week after that and bought it for my birthday! He remembered. \(T∇T)/


And then her mom gave me this Guess bag. \(T∇T)/\(T∇T)/\(T∇T)/ It was also a surprise. Wasn't really expecting anything from her. But.... aaaaaaahhhhh! Thank you! :)

After the gifts and everything I think the best one was his precious effort. Just the thought that he woke up 4 in the morning (he's too far away to be able to get here on time, so he asked my cousin if he could stay for a night) it makes me really so special. Thank you so much!!! I really really appreciate it! \(T∇T)/\(T∇T)/\(T∇T)/


Then we had dinner at Racks together with my parents. This was my plate.


This was my bf and papa had the same plate.


Here's a photo of my mom's dessert.


Then the next day at the office. One of our company supplier gave me this cake. And it was so funny coz it was named after my blog. O(≧▽≦)O


Vanessa of MCE also gave me this pouch. I love the color!!! She knows me so well. Thank you Vane! ( ´ ▽ ` )ノ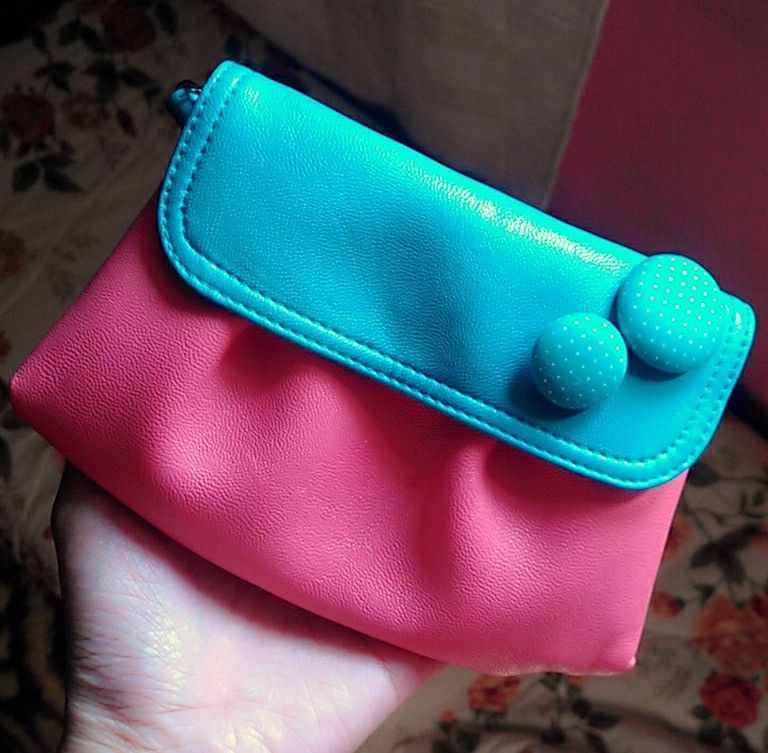 That's all for today. Thank you so much for reading! 。◕‿◕。